With organic ingredients

Sourced from Fiji
So you know they're good for your body
Juice on the go
Made locally
The Mission.
To bring health and wellness to our community of Go-Getters.
We want to become New Zealand's favourite go-to health drink. We pioneered wellness shots on local shores and now want to make them a part of a healthy daily routine for Go-Getters worldwide.
We want to export New Zealand's best wellness shots to the world. Taking our New Zealand and Fijian produce and sharing it with Go-Getters everywhere.
We will create wellness products that help you feel healthier every day because we only get where we're going by helping you get where you're going first. It's only right.
We have big dreams, but we know it's all about balance. Work hard, have fun and take care of your well-being.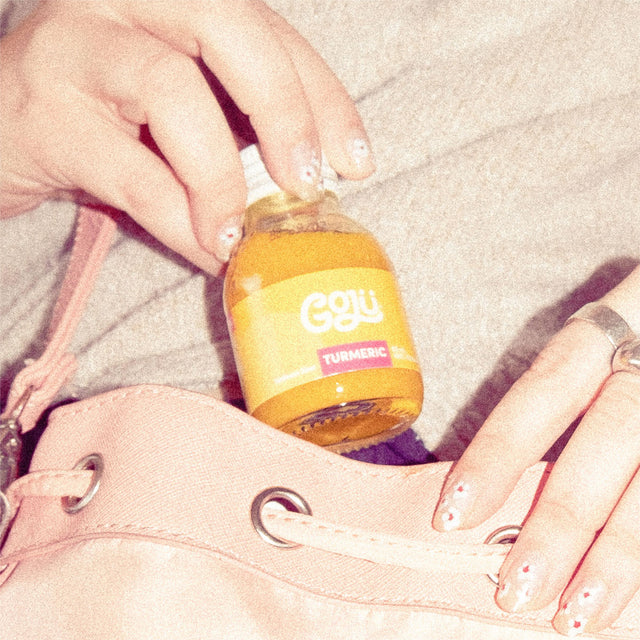 Ingredients.
The best for the best
Goju sources its ingredients from New Zealand and Fiji.
In 2022, Goju went to Fiji to meet the owner of our farms to discuss the future of organic Fijian Turmeric and Ginger. We have cemented a partnership on this trip to ensure that we are always getting the best Turmeric and Ginger that Fiji has to offer.
Goju's other produce is sourced from right here in New Zealand. We source organic ingredients where possible from farms with fair and eco-friendly farming practices.
Whether you want to boost your immune system, detoxify, or just keep functioning at your best, you can always be sure that Goju's products contain no additives, preservatives or flavourings - just nature's most nutritious and effective ingredients.
Produce from New Zealand & Fiji

Made with organic produce

Direct from known farmers

No preservatives, additives, flavours or colours.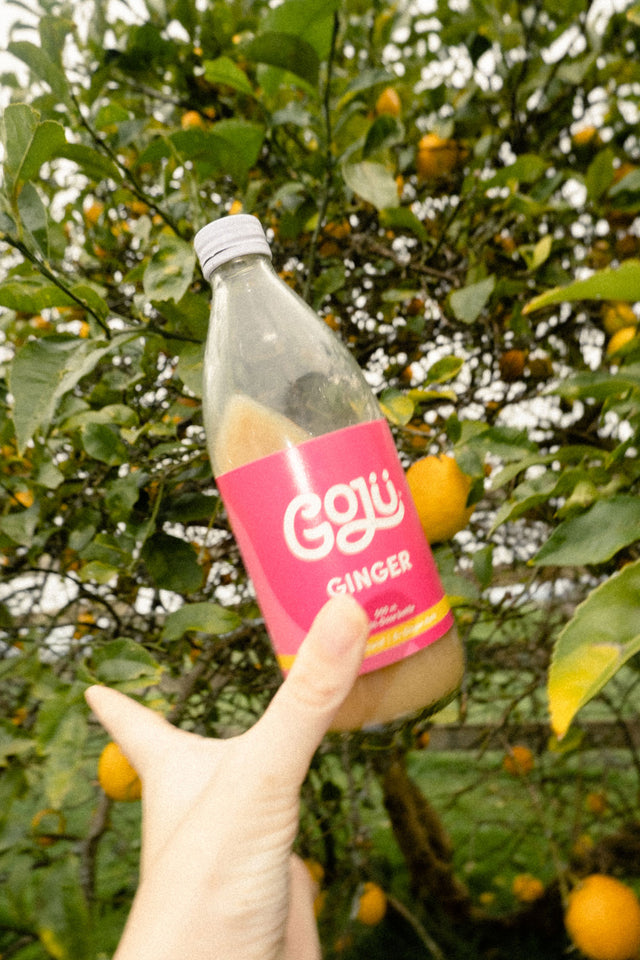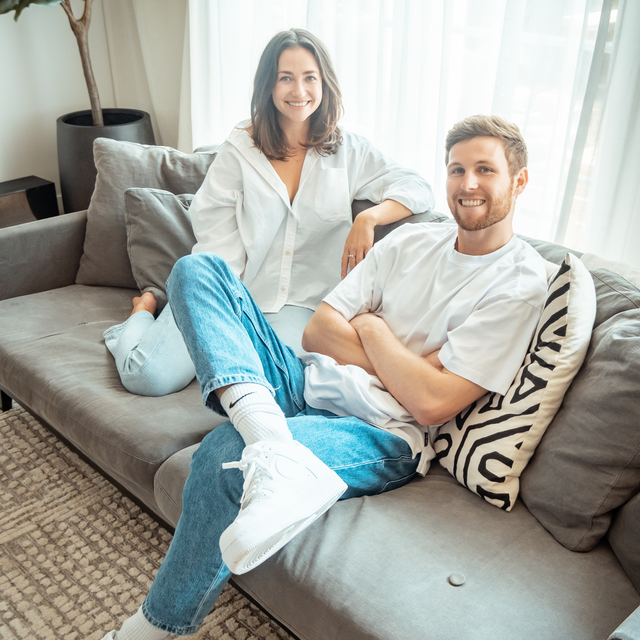 The People.
Meet the siblings
It was a passion for health and wellness and a shared gene pool that brought sibling duo, Tom and Belle Hartles together to create Goju.
Belle is the big sister of the Goju team and manages all things marketing and branding. You'll find Belle on the other side of Goju's social accounts and newsletter, her dedication to customer satisfaction is what drives her in the role. Belle strives to create a beautiful, fun inclusive brand for everyone to enjoy.
Tom is Goju's Director, driving the business and keeping us all laughing at the same time. Tom is one of New Zealand's best beach volleyball players and you'll often find him chasing the sun playing tournaments overseas. Health and wellbeing is really important to Tom as he always needs to be top of his game.
Find us.
We're probably closer than you thought.
If you're in the mood to get out of the house and track down some Goju in the wild, we've compiled a list of places you can find us! If we're not in your neighourhood yet, keep an eye our - we're always popping up in new stores.